Turkey may be a Thanksgiving classic, but why not switch things up this year by serving a savoury beef dish? Here are a few of our favourites:
Prep this roast in 5 minutes! Place roast on a rack in a roasting pan. Create a rub mixture. Add rosemary, thyme, garlic, nutmeg, allspice, salt, tarragon, pepper, and mustard. Roast 45-55 minutes. Serve with mashed potatoes and veggies for the ultimate Thanksgiving treat!
Create an herb mixture. Add bay leaves, sage, oil, salt, orange zest, pepper, and refrigerate overnight. Place roast in a metal roasting pan, and bring to room temperature. Add potatoes, and roast for 1 hour. Garnish with bay leaves and sage for a proper Victorian dish this Thanksgiving!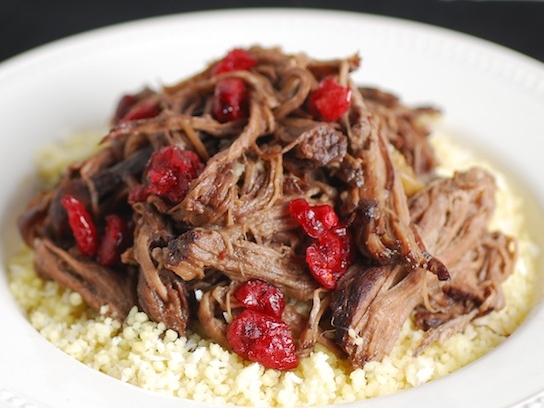 Season flank steak, and sear the steaks in a Dutch oven. Place steaks in a pot, and add cranberries, cranberry juice, onions, and garlic. Also add cinnamon sticks, oregano, bay leaf, brown sugar, and red wine. Let beef braise on the lowest setting for 3 hours, or until meat is tender. Shred with a fork, puree sauce, and enjoy!
Stir a sauce of onion soup mix and beer in the bottom of a roasting pan. Place brisket on top of sauce, and add carrots. Roast 2-2.5 hours. Refrigerate overnight. Remove fat, and slice cold brisket against the grain. Add roasted chunks of potatoes and onions to the pot, and roast for another 1-1.5 hours. Our mouths are watering!
Yum! Which dish are you going to cook up this year? Get everything you need to complete your grass fed beef Thanksgiving feast! Order online, call 587-225-2477, or email info@gemstonegrassfedbeef.com.
Let's Connect!
Follow us on Facebook, Twitter and Instagram
Stay up-to-date with all of our pro tips, recipes, and upcoming events!